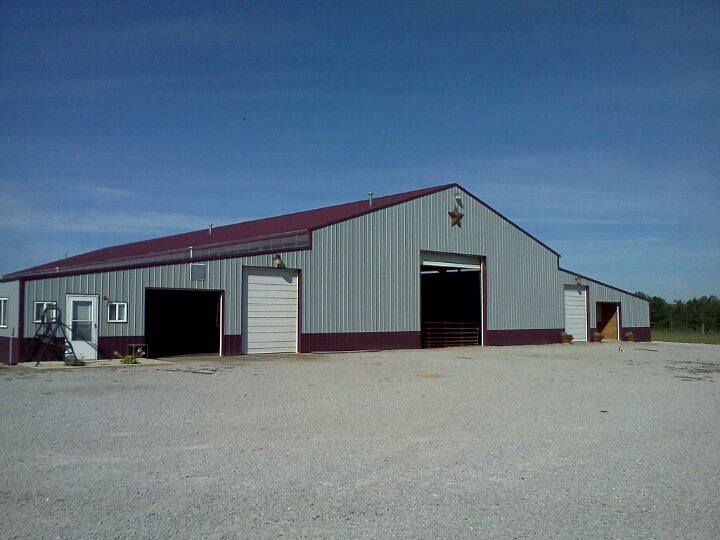 Description of Work: Metal Roofing
Angie's List Rating: A

"We had storm damage to our metal roof. AIS sent someone as soon as I called to give us a 'temporary fix' to get us thru safely. They handled the interaction with our insurance company. The roof repair was done quickly, very professionally, and looks great."

Matt & Cami C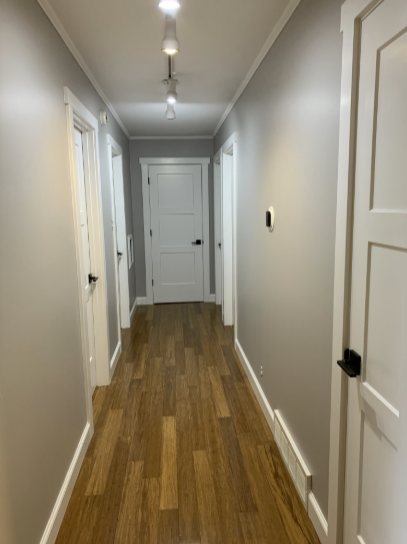 Description of work: General Remodeling
Angie's List Rating: A

"Good quality work, and excellent crew. They were true professionals that wanted to make sure we were happy. Very good experience!"

Kathy B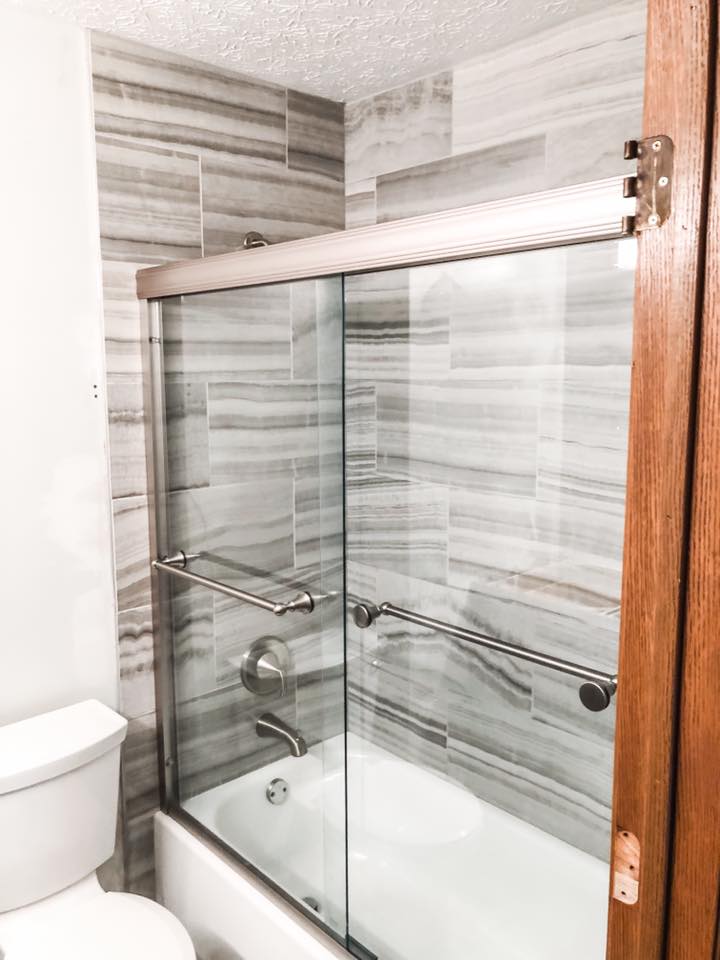 Description of Work: Bathroom Remodel
Angie's List Rating: A

"The project went very well from beginning to end. Our team consisted of Dennis, Aubrey, Jason, Caleb, and Shawn and all of them were great to work with. The project began almost a month sooner than originally anticipated. The workmanship and quality were first-rate. The project was completed on budget. I would highly recommend AIS Renovations LTD."

Brian M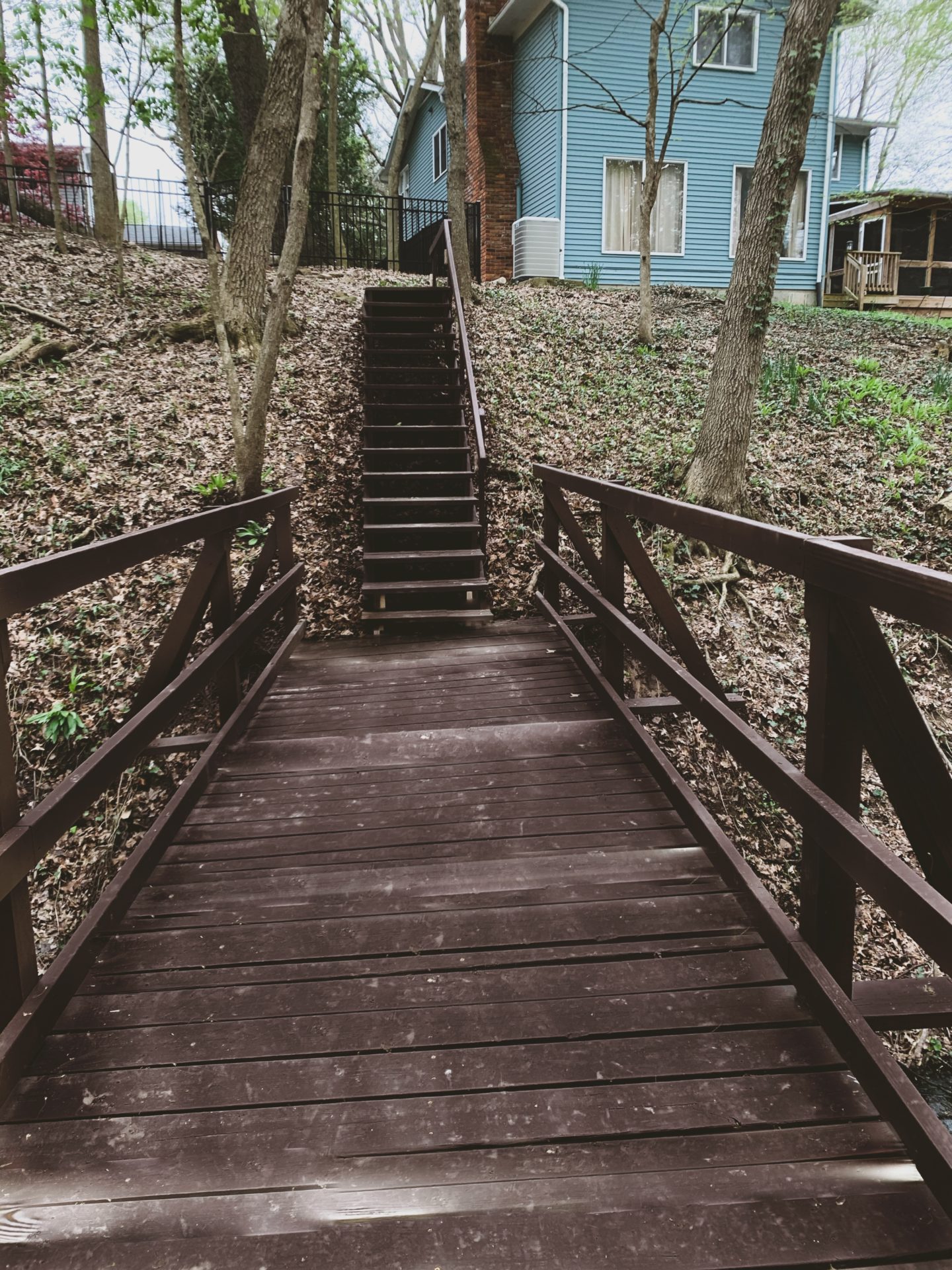 Description of Work: Exterior Remodeling
Angie's List Rating: A

"We were very pleased with AIS. This is the second time we have utilized this company for exterior remodeling. At our initial consultation, we walked through the requested remodeling, and Doug emailed us a quote and contract. An additional walkthrough was done 24 hours prior to starting our work. Once the work was completed, we had a final walkthrough to ensure our satisfaction. The work performed was excellent and exactly what we were looking for. The AIS team made suggestions that actually improved upon my original request. We are thrilled with the workmanship and end result!"

Christine C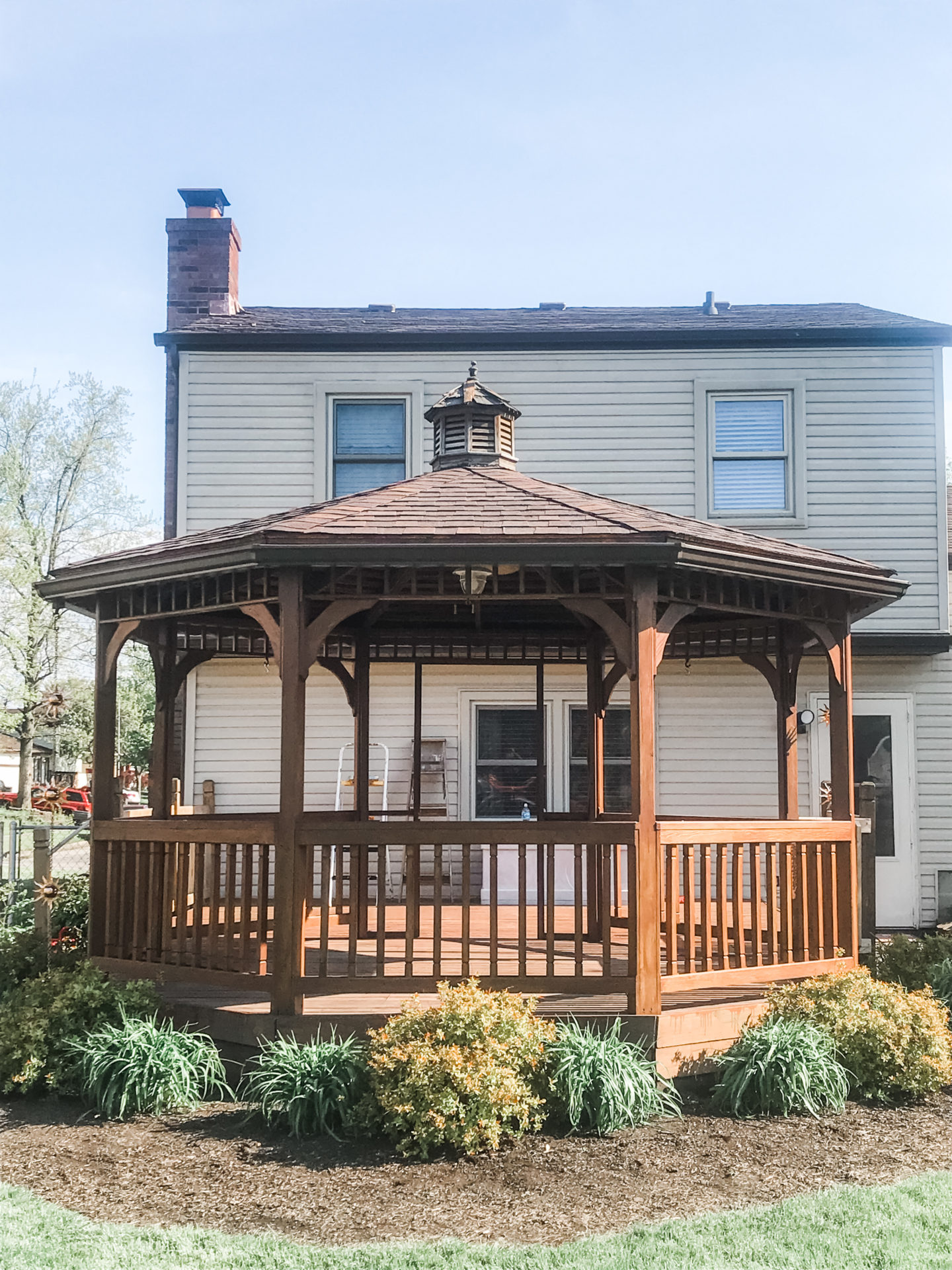 Description of Work: Roofing
Angie's List Rating: A

"Excellent job overall! Couldn't ask for a better crew that did the installation."

Sharon A
Description of Work: General, Doors

Angie's List Reading: A

"AIS Team was an absolute dream to work with. Parks Davis and crew were always in
communication throughout the entire process and we could not be happier with the finished
products. Most definitely recommend and we are planning future projects with AIS for sure!"
Jason K
Description of Work: Flooring Installation, Painting, Trim, Water Damage

Angie's List Rating: A

"The team at AIS exceeded our expectations with good communication, realistic work timelines, and quality work. I appreciate their professionalism and would hire them again."
Shawn H
Description of Work: Roof Replacement, Gutter Replacement

Angie's List Rating: A

"Great experience- Timely and professional"
John G.
Description of Work: Roofing

Angie's List Rating: A

"They were very accommodating to my needs for my roof replacement! From the time I reached out to when the roof was completed was less than 2 weeks!"
Clinton C.
Description of Work: Bathroom Remodel

Angie's List Rating: A

"Very professional, great quality work."
Justin S.
Description of Work: Decks & Porches

Angie's List Rating: A

"The work done was awesome and if I had any questions they were answered in a timely manner. Aubrey and Jay and the folks on the job site did a thumbs-up job. I love my porch. I cannot wait until the weather warms up so I can spend my days enjoying my beautiful porch!!!"
Deborah R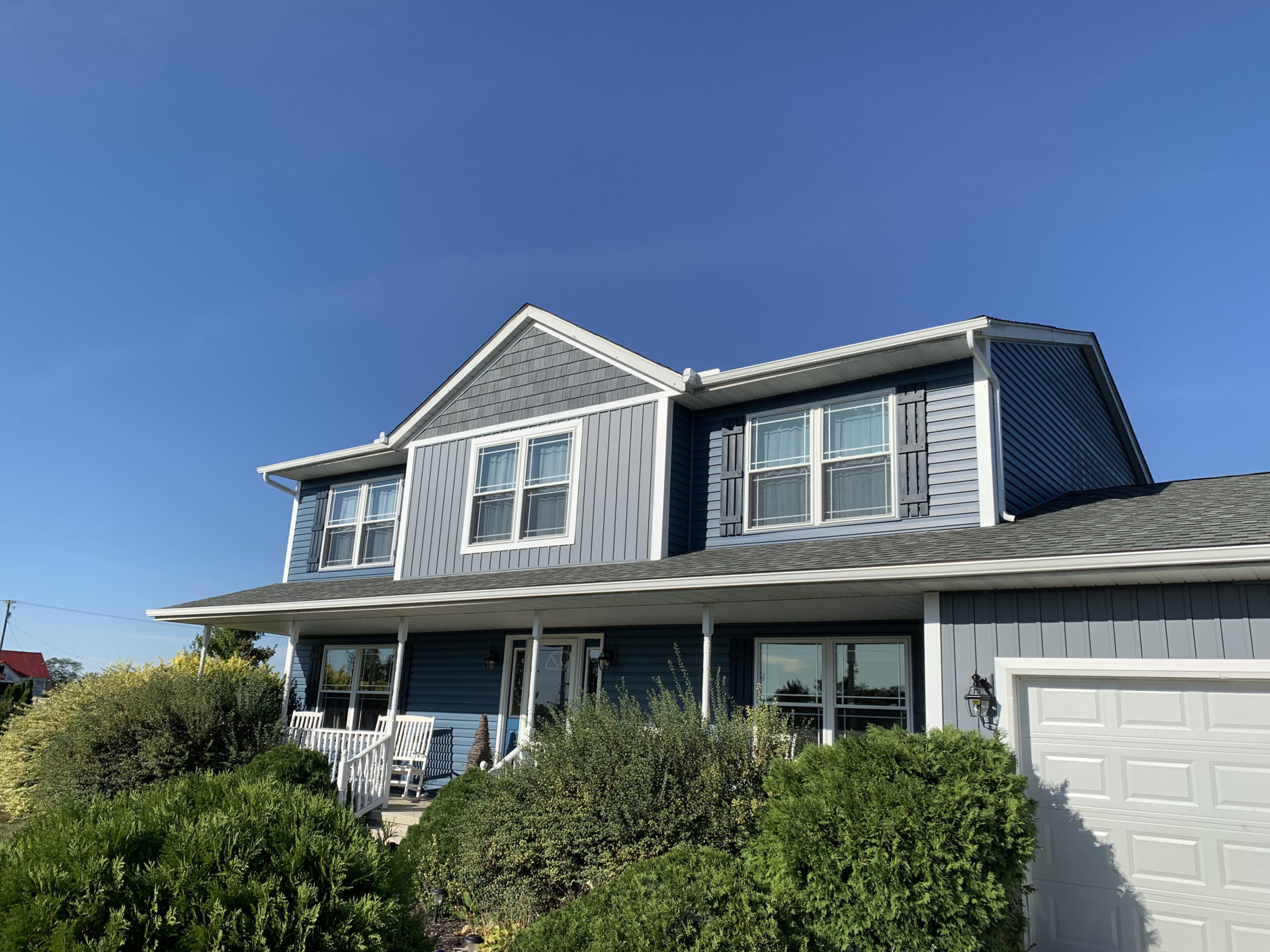 Description of work: Exterior Siding, Roof, Windows, Kitchen, Laundry, and Bath Remodel
Angie's List Rating: A

"They were very professional and personable, it looks like a brand new house and it was done quicker than expected. We can't wait to work with them again for our bathroom remodel. All of their contractors were very nice, especially the painter. It was a wonderful experience working with this family-owned business."


Amy U
Description of Work: Kitchen and Bathroom Remodel

Angie's List Rating: A

"Our completed Kitchen Remodel is outstanding! We went from having very limited space and not nearly enough cabinets to a huge space with more cabinets than we have stuff for! They were professional and very personable and we would highly recommend them to anyone who's looking at remodeling their kitchen or bathroom or any room for that matter!"
Chris D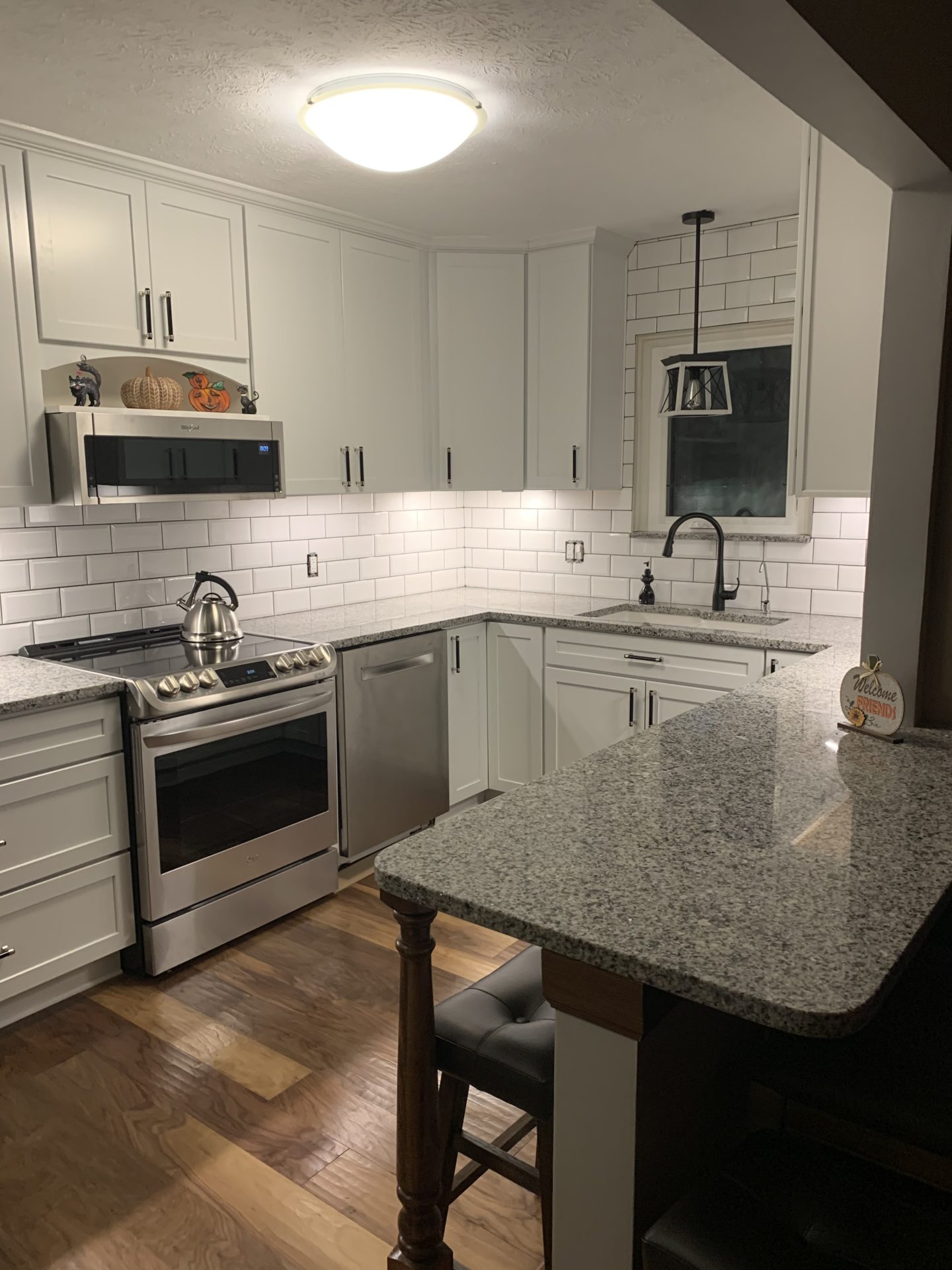 Description of Work: Kitchen Remodel
Angie's List Rating: A

"The renovation went great. All the workers were wonderful. The job was even completed ahead of schedule! We love our new kitchen. We had our house built in 1972, so it was overdue for a remodel. The kitchen looks fantastic. Love it! We are already talking to A.I.S. about remodeling the master bedroom. We would definitely recommend A.I.S. Renovations."

Martha L
Description of Work: Fireplace Remodel

Angie's List Rating: A

"Fantastic! Best remodel service in town!"
Tyler E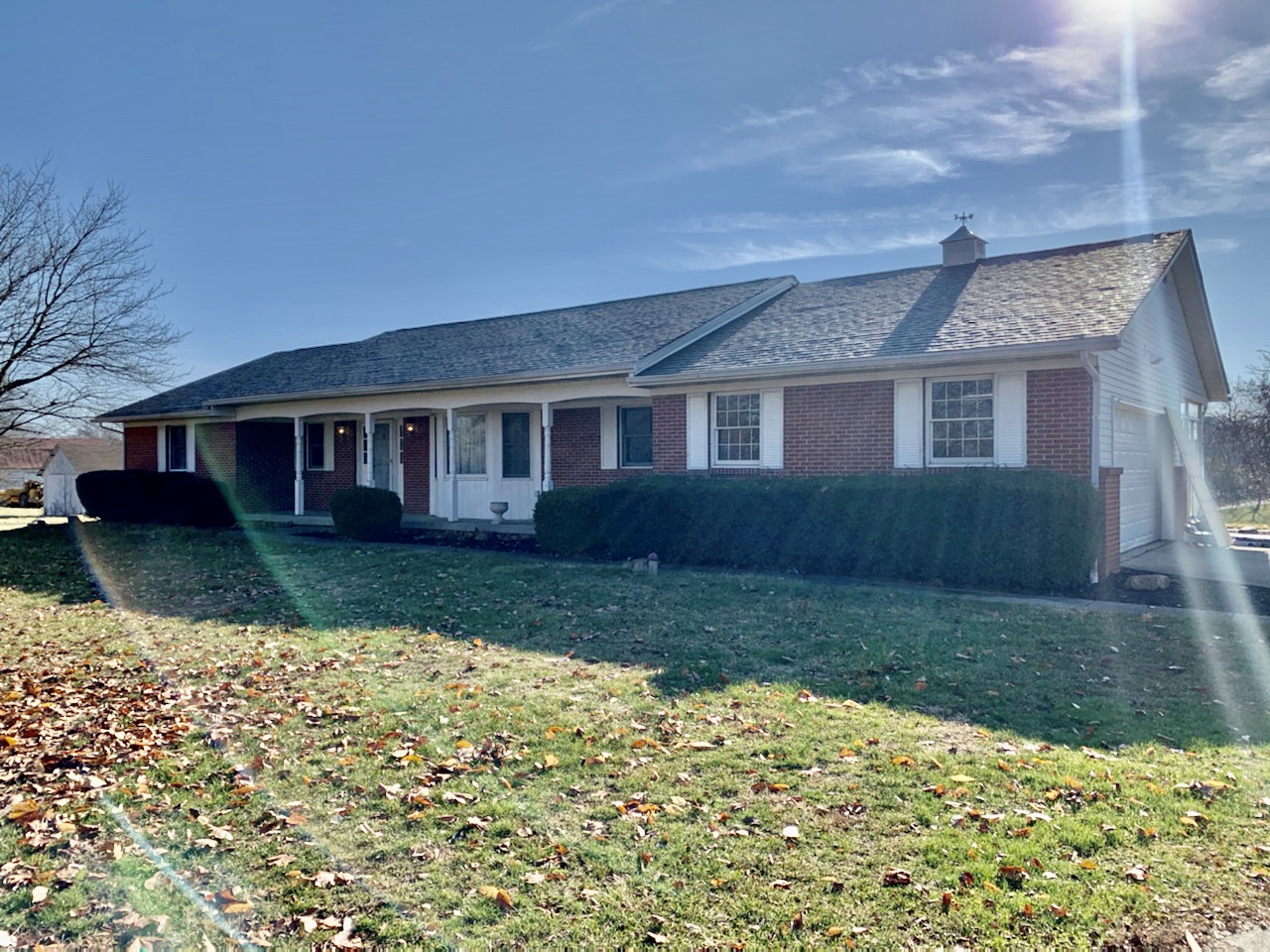 Description of Work: New Roof and Garage Door
Angie's List Rating: A

"Wonderful experience with AIS Renovations! We got a new roof and a new garage door installed. AIS was highly recommended by our friends and after our experience, I will recommend this company to anyone who needs any work done to their house. The roof was installed in under a day. They cleaned up after themselves and did such good clean work we had them do our garage door as well. We just moved into this house and are already doing a full-scale kitchen remodel with them! We will probably end up doing a couple of bathrooms as well. Overall this is a customer-centric down to earth family company with motivated employees."

Cory C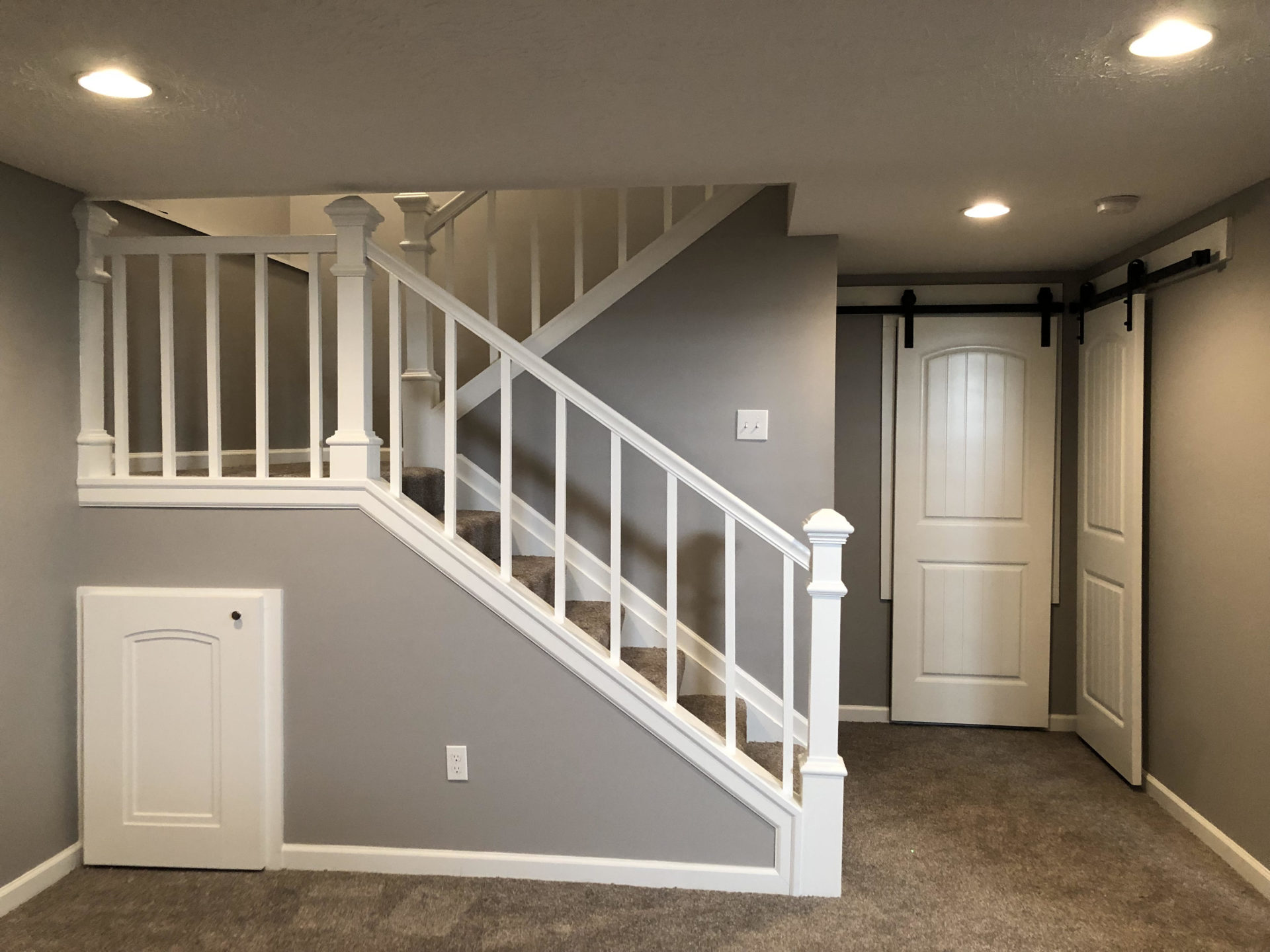 Description of Work: Carpet Sales/Installation/Repair, Drywall, Electrical, Flooring Sales/Installation/Repair, Insulation, Lighting, Carpentry – Woodworking, Painting – Interior, Doors, Remodeling – Basements
Angie's List Rating: A

"We are so incredibly happy with the work A.I.S. completed in our home. We were wanting to create more storage and space for our growing family. We have a basement that is partially dug out and we were wanting to create a kid's space in the area that wasn't completely dug out. We had previously been told by other companies that it couldn't be done and the quotes they gave us were twice our budget amount. Parks Sr and Aubrey came to our house when it was convenient for our schedule, they listened to our needs, and had great ideas.

They were able to show us pictures of other jobs they had done similar to what we were requesting, so after that first visit, we had an idea of what they were envisioning for our home. We told them upfront the budget we had to work with and they worked with us to keep it at that price. All of the crew who came to our house were exceptional. They were friendly, respectful, and did great work. In fact, my 4 and 2-year-old children cried when they were done and still ask when they get to see them again. Information from the planning stages didn't necessarily flow through to the execution stage. That being said, anytime there was an issue, AIS was quick to fix it at no cost to us and before the job was over we had figured out a way to communicate that worked for all of us. The bottom line is we wanted more storage and space and they delivered that and so much more. The craftsmanship is exceptional. People walk into our house and are taken by how amazing everything looks. Their attention to detail makes them stand out over everyone. I would highly recommend them."

Casey R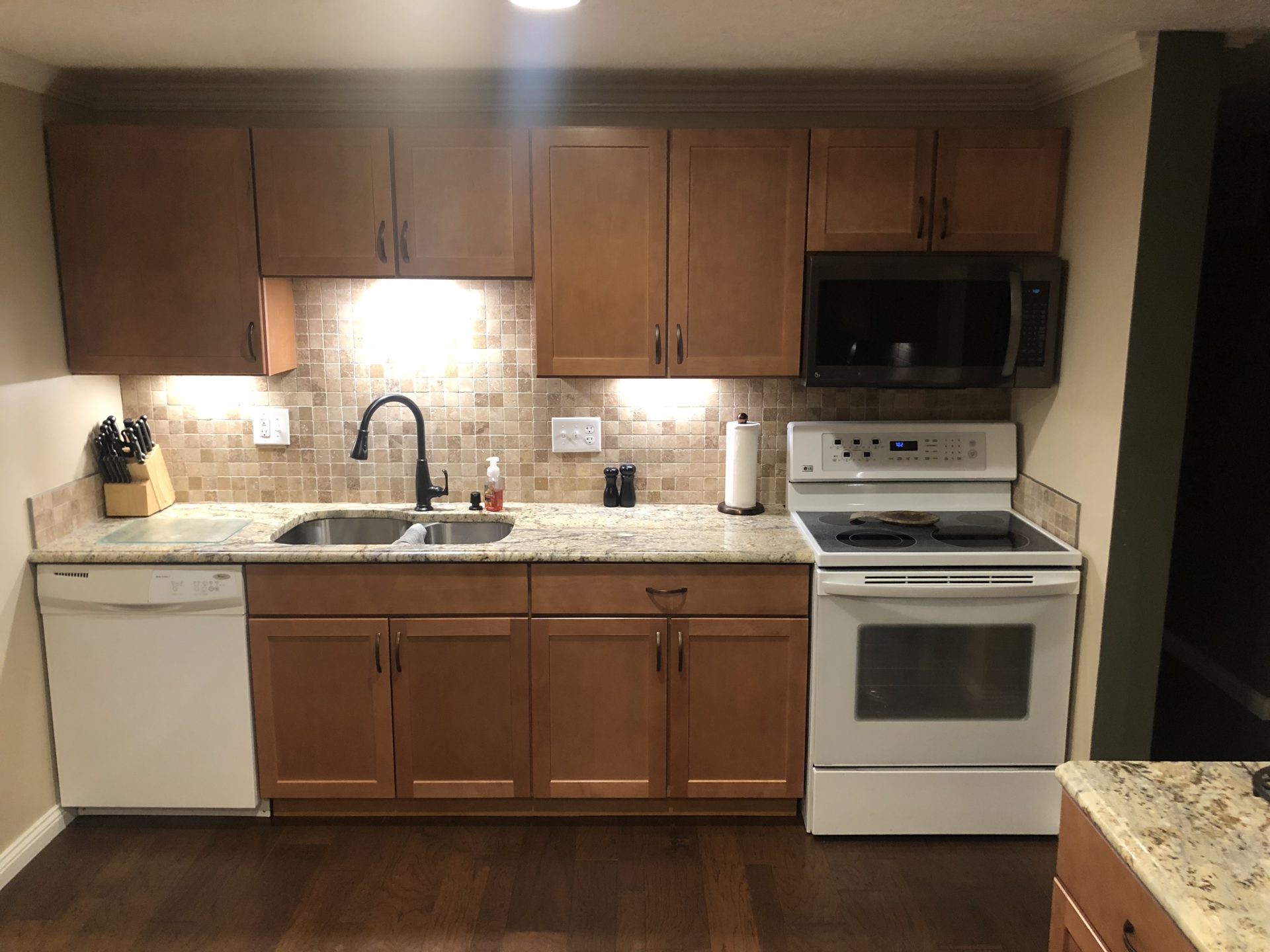 Description of Work: Ceramic Tile, Drywall, Electrical, Flooring Sales/Installation/Repair, Insulation, Lighting, Plumbing, Remodeling – General, Carpentry – Woodworking, Remodeling – Kitchen & Bathroom, Painting – Interior
Angie's List Rating: A

"We had a water leak from our old fridge, so basically it leaked for 3 months. Parks Davis came out and gave me a great price on the kitchen. Everything that we wanted was done their guys did a really great job, our kitchen looks like a model home. It really is spectacular…"

David M
Description of Work: Kitchen and Bathroom Remodel
Angie's List Rating: A

"Quality of work satisfactory! Cleanup was acceptable. Took pride in their work – made sure that other areas of the home were sealed so as not to be disturbed. Actually felt that the employees of AIS – treated the remodeling of our home like it was their home. The cost of the services provided by AIS Renovations for the renovation of my kitchen and bathrooms was competitive and the materials used were of top quality!
Our experience with AIS as our remodeling contractor was satisfactory and we will use it in the future if necessary. I highly recommend to others needing home improvements!"
Trish M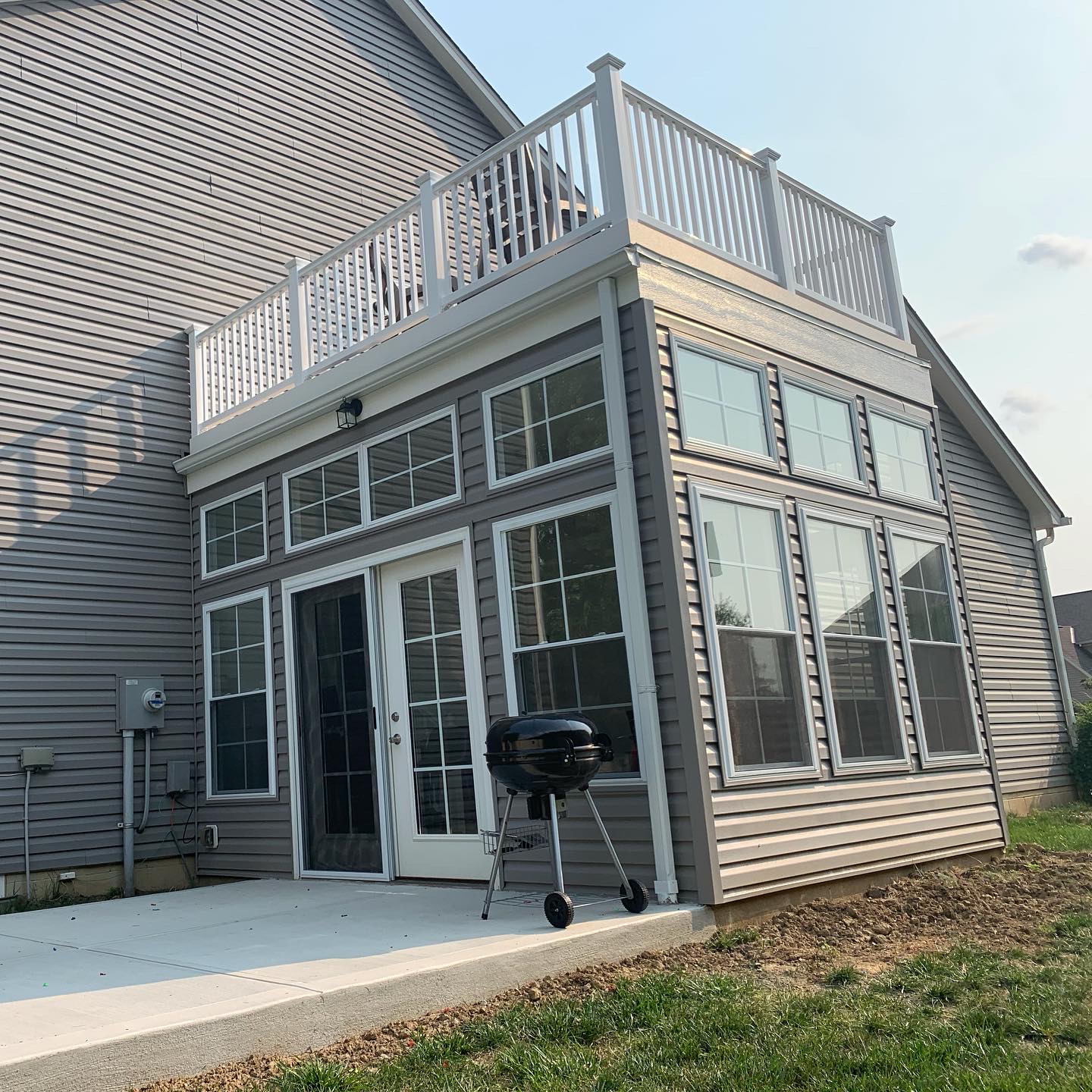 Description of Work: Remodeling – General, Roofing, Siding, Architects & Building Design, Painting – Exterior
Angie's List Rating: A

"It was great. They listened to our ideas and saw them through as I had envisioned. They also
were very communicative along the way, which is something I highly value. I would hire them
again for any work on our home in the future."

Shannon R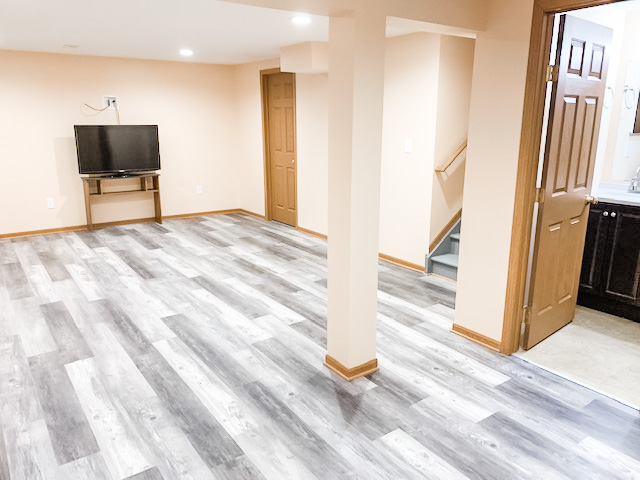 Description of Work: Basement Remodel
Angie's List Rating: A

"They did a very good job I am extremely satisfied with my basement it looks absolutely AMAZING I love it so much I highly recommend this company for any kind of work they put the time and effort in and it shows!!! Worth every penny!"

Sunny P